Valentines Day 2017
Author: Helen Date Posted:10 February 2015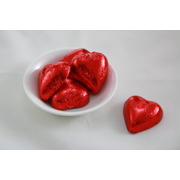 Valentines Day Gift Hampers 2017
What some people do for love
As Valentine's Day approaches, one of the greatest romantic gestures that springs to mind is the building of the Taj Mahal by Shah Jahan of India, who spent ten years in the 1600s building this great monument to his third wife after she died in childbirth. In the process, he almost bankrupted the nation but this was his way of dealing with his loss and expressing his love.
Then there was King Edward the VII who abdicated from the English throne in 1936 when he fell in love with divorced American, Wallis Simpson. In this case, love was stronger than the desire for a crown.
Most of us don't need to make such grand gestures or life changing decisions, but it never hurts to let someone you love know how you feel.
Flowers are a popular choice on Valentine's Day but why not try something a bit different – perhaps something you could share? A Moet Surprise hamper from Hamper Me includes a bottle of the renowned champagne with delicious chocolates hidden inside and our Wicked hamper is full of decadent treats like a bottle of Bailey's Irish Cream, red wine and lots of sweet and savoury goodies.
Or if you can't be with your special someone on Valentine's Day send them one of our hand-decorated hampers to let them know you are thinking of them. The heart-shaped chocolates inside our Love Stacks and the cuddly teddy in the I Love You Teddibly hamper, say it all.
February 14 is this Saturday, so if you want to surprise someone special, please place your orders by Thursday morning February 12 for interstate deliveries and by Friday morning February 13 for local Brisbane deliveries, to ensure your gift arrives in time.
Wishing everyone a romantic and happy Valentine's Day,
Helen
---
Leave a comment