Fathers Day 2016
Date Posted:23 August 2016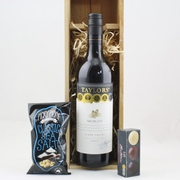 Fathers Day 2016
My dad taught me many things: how to drive, how to change a tyre, how to cast out a fishing line, how to start a fire, how to ride a bike and a horse, how to play Five Hundred and how to never lose my sense of humour. His two favourite days of the year were April Fool's Day and Christmas Day. The first because he loved to play practical jokes; the second because he was the master of surprise and the guardian of hidden presents but mostly because he loved to see the looks on our faces when we opened those presents.
And every Fathers Day, he would make a big display about feeling his presents to try to guess what was inside. His guesses were always outrageous and often involved some sort of sports car or equally large, unattainable object. When he finally opened his gift to reveal a pair of socks or slippers or a Barby Mate, it was like he had never received anything so precious in his life before. So giving Dad a present was just as much fun as receiving one from him.
Of course, there is no more precious gift than sharing time with the ones you love. But if you can't be there in person to say happy Fathers Day, Hamper Me can help you send a message of love and thanks to your dad. Here are some suggestions of our popular hampers for men:
Ginger Ninja: This hamper suits those with a hankering for ginger flavoured treats such as Bundaberg Ginger Beer, Darrell Lea choc-coated ginger chunks and two different types of ginger biscuits.
Chilli Lovers: For true spice lovers this hamper has a selection of hot and spicy sauces, peanuts, a dip mix and even chilli chocolate!
Cellar Box: Something new this year is the option to send a bottle of red wine in an attractive wooden wine box. Choose from a list of seven Australian red wines.
Pampering hampers: Many dads are fond of a bit of pampering (even though they won't admit it). Hamper me also offers hampers filled with grooming products. Take a look at the Things Men Like and Well Groomed hampers.
Themed hampers: Maybe your dad has a passion for golf or the gym or he loves to cook. Our themed hampers could be the perfect choice. Head to our website to check out the Golf A Holic, the Adrenalin Junkie or the Make Fire, Cook Meat, Drink Beer hampers.
There are so many more hampers on offer. Just go to www.hamperme.com.au for the complete range.
Happy Fathers Day to all our wonderful dads,
Helen and the team at Hamper Me